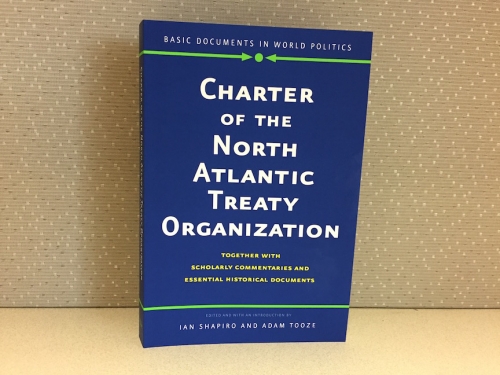 Professors Ian Shapiro (Yale University) and Adam Tooze (Columbia University) recently collaborated on a new edited book titled,
Charter of the North Atlantic Treaty Organization: Together with Scholarly Commentaries and Essential Historical Documents 
(Yale University Press, 2018). 
See book
.
The most powerful military alliance in history, NATO shaped the geopolitical contours of the Cold War and continues to structure the contemporary international system. In the book, the NATO agreement is reprinted with speeches and essential historical documents concerning the alliance's founding and subsequent evolution. Accompanying essays by major scholars discuss debates about NATO's evolving governance, its role in nuclear politics, and its appropriate mission during and since the Cold War.
Ian Shapiro is Sterling Professor of Political Science at Yale University, where he also serves as Henry R. Luce Director of the MacMillan Center for International and Area Studies. Adam Tooze is Kathryn and Shelby Cullom Davis Professor of History at Columbia University, where he also serves as Director of the European Institute.