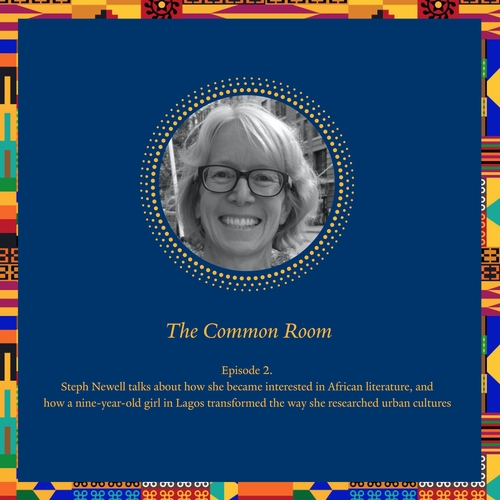 Tuesday, February 23, 2021
Professor Stephanie Newell is featured in The Common Room,  a production of the Diversity, Equity, and Inclusion Committee in the Yale Department of English. She talks about how she became interested in African literature, and how a nine-year-old girl in Lagos transformed the way she researched urban cultures. Her most recent book is Histories of Dirt in West Africa.  (LISTEN)
Learn more about Stephanie Newell.
In The Common Room series, we drop into the Zoom rooms of faculty, staff, and students in the Yale Department of English to discuss their work, how they came to be at Yale, and what drives them.
The Common Room is  Cover art by Sarah Harford; editing and sound design by Robert Scaramuccia '19.