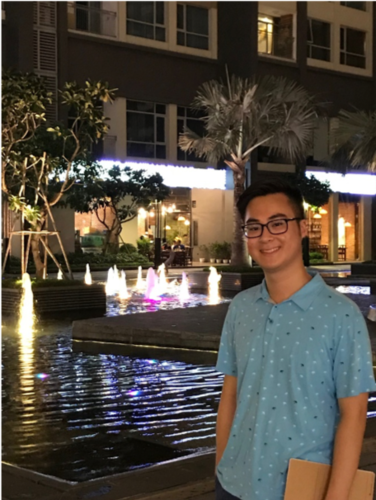 Thanks to funding from the Southeast Asian Studies Fellowship from the Southeast Asian Studies Council at the MacMillan Center, Leitner International Research and International Fellowship from the Jackson Institute at Yale, and Morse Richter Summer Fellowship, I had the incredible opportunity to travel to Ho Chi Minh City, Vietnam, this summer to conduct my independent research project on K-Pop's presence and influence on the state of Vietnam's Pop Culture. The funding helped me cover travel, living, and operational costs, and this endeavor would not have been possible without their incredible support.
 In recent years, Vietnam has experienced rapid globalization in its industries, from fashion to entertainment. Due to this and the expansion of internet usage in Vietnam, Korean cultural power could permeate into Vietnam and shift the cultural aspects in the country, a trend commonly referred to as hàn lưu or Hallyu. My work this summer sought to examine the trans-national cultural issues that have emerged from Korean pop music's presence in Vietnam's rapidly urbanizing city, Ho Chi Minh City, among young adults. As new ideas flood in from overseas and challenge the upbringing and lifestyles that Vietnam's older generation know too well, Vietnam's youth may begin to adopt these canons over those preached by their parents. Since nationalism and ethnic pride are considered central in traditional Vietnamese ideologies, a shift away from the orthodox could present conflicts regarding personal identity among Vietnam's young adults.
Over the course of my stay in Ho Chi Minh City, I traveled to different social gathering destinations for young adults and conducted interviews. I spent the first few weeks learning from locals about which areas would best fit my targeted demographic and chose Nguyễn Huệ Walk Street in District One, Landmark 81, and Central Park near Vinhomes. I conducted the interviews in Vietnamese and translated my observations and notes into English afterwards. I compiled all the information into a large spreadsheet and analyzed the collected data.
My data supports my hypothesis about how Korean influence has permeated into Vietnam's pop music industry through the various strategies that artists have used to adopt these foreign styles and techniques into their own brand. The most notable examples include Son Tung, Soobin, and HariWon. 
Outside of my work, I had the opportunity to chat with locals about the ways that Ho Chi Minh City has developed in recent years, learn about domestic agricultural practices, and explore various other areas in Vietnam. This summer experience has allowed me to return to campus this fall with even more questions to explore and an invigorated spirit to deepen my understanding of these issues.
---
Written by Thien-An Bui, Yale College Class of 2022, Morse College.