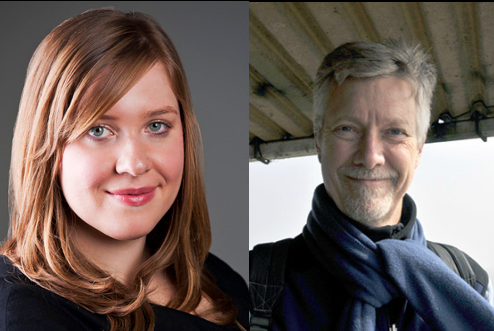 Genevieve LeBaron and Kevin Bales, members of the Gilder Lehrman Center's Modern Slavery Working Group, joins Thomas Thurston to discuss forced labor and modern slavery.  Listen to their conversation 
Genevieve LeBaron is a Senior Lecturer in Politics attached to both the Department of Politics and SPERI at the University of Sheffield. She is also Chair of Yale University's Modern Day Slavery Working Group housed at the Gilder Lehrman Center for the Study of Slavery, Resistance & Abolition and a UK ESRC Future Research Fellow. She is Founder and Editor of openDemocracy.net's Beyond Trafficking and Slavery, a popular journalistic site that brings together stakeholders who are serious about tackling modern slavery's economic, political, and social root causes.  Genevieve's research focuses on the political economy of the global labour market, including current research projects on the governance of labour standards in transnational supply chains and the business models of forced labour.
Kevin Bales is Professor of Contemporary Slavery at the University of Nottingham, UK. He was a Co-Founder of Free the Slaves in Washington, D.C. and is Lead Author of the Global Slavery Index. Going undercover to meet slaves and slaveholders, Kevin Bales exposed how modern slavery penetrates the global economy in his Pulitzer-nominated book, Disposable People: New Slavery in the Global Economy. The film based on this book, Slavery: A Global Investigation (TrueVision), which he co-wrote for HBO and Channel 4, won a Peabody Award and two Emmys.