David Cameron Comments on Denmark's Recent Refugee Legislation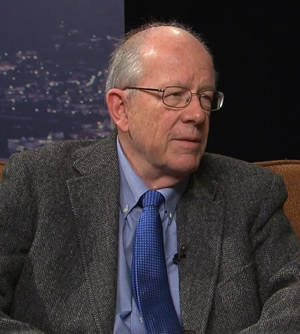 Wednesday, January 27, 2016
In the latest political backlash to the migration of more than one million refugees from Syria and other war-torn countries, Denmark passed legislation yesterday to confiscate asylum seekers' personal valuables. The legislation allows the police to seize cash and valuables in excess of 10,000 kroner, roughly $1,300. Items of sentimental value such as wedding rings are excluded. The new law also requires refugees to wait three years rather than one before they can apply for family members to join them.
The single-party minority government headed by Lars Løkke Rasmussen of the center-right Venstre party, which won 19 per cent of the vote in last June's election and is supported in parliament by the larger far right and xenophobic Danish People's Party, claimed the legislation only treats refugees as the government treats the unemployed, who have to sell assets above a certain level in order to receive benefits, and was necessary in order to preserve the country's generous welfare state.
Last year, Denmark received 21,000 asylum seekers. The notion that the fate of the welfare state in a country of 5.7 million rests on the government's ability to take what little remains of the assets of those who represent less than half of one per cent of the population and who have suffered and lost so much already is absurd. And indeed, as some ministers acknowledged, the legislation was not motivated by budgetary concerns about the welfare state but, rather, by a desire to deter additional migrants from seeking asylum in the country and, in so doing, attract more political support for the parties which, although they control the government, lack a majority.    
Over the course of the past year, as more than a million men, women and children have migrated to Europe, we have seen some moments of political courage – for example, when Angela Merkel welcomed with open arms all those fleeing war-ravaged Syria – as well as some moments of political cowardice – for example, when Hungary built a fence along its borders with Serbia and Croatia to keep the migrants out. With yesterday's petty and mean-spirited legislation, Denmark has sadly, and despite its long progressive tradition, taken its place with the Hungarian government and the other xenophobes who are using the migration crisis to reap political advantage.
---
David Cameron is a professor of political science and the director of the MacMillan Center's European Union Studies Program.