Is this genocide? It's complicated: Russia, Ukraine, war crimes and the g-word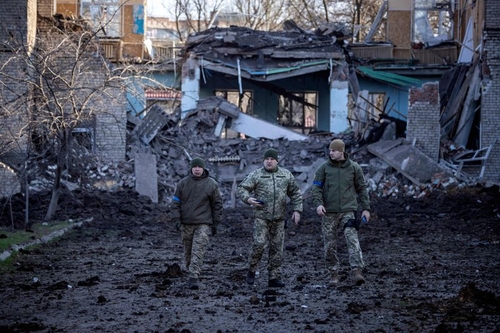 The weekend's grisly revelations — of bodies of civilians strewn across the streets of Bucha (a Kyiv suburb), some with their hands tied behind their back, left to rot after Russian troops retreated from the town — have rightly shocked the conscience of people around the world. These grim discoveries have generated increasing attention to the specter of genocide underway in Ukraine. Is it fair to do so?
Genocide has a very specific (and, compared to crimes against humanity and war crimes, reasonably short) definition. It is the commission of any of a specific set of delineated acts (including murder, "causing serious bodily or mental harm," and three others) "with intent to destroy, in whole or in part, a national, ethnical, racial or religious group, as such." In essence, that means genocide is when a perpetrator is trying to eliminate the existence of a group, and undertakes acts of violence against members of a group because they are members of that group.
Recent developments in Ukraine do not contradict this definition — but nor do they conform with it directly and on their own. Neither the carnage in the streets in Bucha nor the casualties at the schools and hospitals of Mariupol are in and of themselves acts of genocide.
Read the full text to this article here: Is this genocide? It's complicated: Russia, Ukraine, war crimes and the g-word
---