June 20 is World Refugee Day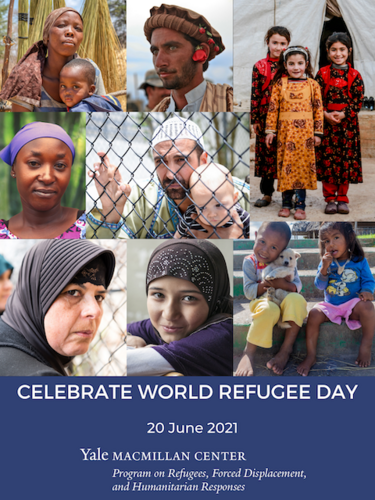 By the end of 2019, 79.5 million individuals were forcibly displaced worldwide as a result of persecution, conflict, violence or human rights violations, according to the UNHCR (United Nations Refugee Agency). Worldwide refugee crises have taken center stage in the news in recent years, so it's more important than ever to support and celebrate World Refugee Day.
The United Nations General Assembly designated World Refugee day in 2000 to honor refugees around the globe and celebrates the strength and courage of people who have been forced to flee their home country to escape conflict or persecution. First celebrated on June 20, 2001, to commemorate the 50th anniversary of the 1951 Convention Relating to the Status of Refugees, World Refugee Day is a key moment in time to communicate with the world about who refugees are and why they require protection. Now people and organizations around the globe come together each year on June 20 to observe World Refugee Day as an occasion to build empathy and understanding for their plight and to recognize their resilience in rebuilding their lives.
The Program on Refugees, Forced Displacement, and Humanitarian Responses (PRFDHR) at the MacMillan Center is an intellectual hub for research, teaching, and policy recommendations that takes a people-centered approach to the refugee experience—from internal displacement, to the transit experience inside and outside the camp, to challenges of resettlement and integration. Acting as a catalyst for innovation, it is open to new and unconventional ideas of research or public outreach. Rigorous, inter-disciplinary, evidence-based research is being conducted and linked to policy and practice. 
In the days leading up to June 20, PRFDHR offers the following links to organizations that offer more information on refugees and suggestions on how to observe World Refugee Day:
World Refugee Day | United Nations