Working together to fight COVID-19 around the world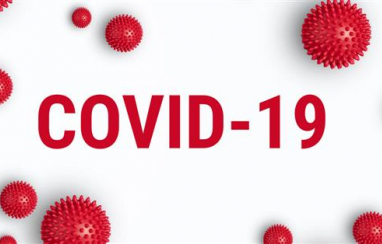 Over recent months, the news about COVID-19 has been mostly positive in the U.S. The number of Americans who have gotten vaccinated continues to rise and as a result, the number of COVID cases, as well as the number of deaths, have been vastly reduced. Unfortunately, that is not the case in many other countries around the world. The disease has spread to every continent and the case numbers continue to rise and remains an urgent threat across much of Latin America and in parts of Africa, Asia, and the Middle East.
During the past 14 months, the MacMillan Center's Councils and Programs have been working on a number of fronts to address a variety of COVID issues through research and special events. The following list highlights some of those efforts:
The MacMillan Center also cosponsored a lecture series with the Yale Global Health Initiative that featured experts on COVID issues:
COVID-19 Update with Dr. Anthony Fauci, Director, NIAID   Watch Video
Child Health and Wellbeing During and Beyond a Pandemic: Henrietta Fore, Executive Director, UNICEF   Watch Video
Higher Education in a Post-COVID World: A Panel Discussion with University Presidents   Watch Video
To learn more about how you can help fight COVID-19, please visit the World Health Organization, United Nations or UNICEF sites.