Gilder Lehrman Center Awarded CT Humanities Grant To Train Educators in the Teaching of Black and Latino History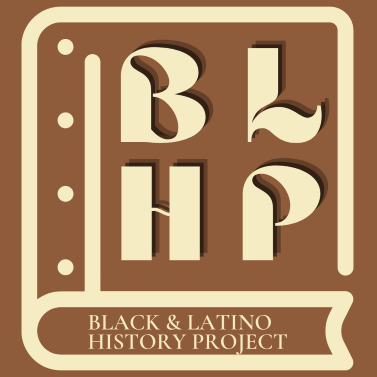 New Haven, Connecticut – The Gilder Lehrman Center for the Study of Slavery, Resistance, and Abolition (GLC) at the MacMillan Center at Yale University has been awarded a $30,000 implementation grant from Connecticut Humanities (CTH). The award supports the Black and Latino History Project (BLHP), a series of working groups for Connecticut teachers to study and develop curriculum and resources on key topics. 
The Black and Latino History Project's academic advisor is Dr. Fiona Vernal, Director of Engaged, Public, Oral and Community Histories (EPOCH) and Associate Professor of History and Africana Studies at the University of Connecticut (UConn). Thomas Thurston, GLC Director of Education, is the project organizer. 
Through the Black and Latino History Project, the Gilder Lehrman Center will build a robust network of scholars, teachers, and students who will work together to explore understudied areas of the history of our state and nation. During the 2022-2023 school year, in collaboration with University of Connecticut's El Instituto and the Anti-Racist Teaching and Learning Collective, the GLC will sponsor three intensive, two-month working groups: Agricultural Labor in Connecticut's Shade Tobacco Industry, led by Dr. Anne Gebelein (UConn); The Eugenics Movement and Its Place in US History, led by Dr. Daniel HoSang (Yale University); and Mid-20th Century Black and Puerto Rican Migrations to Connecticut, led by Dr. Stacey Close (Eastern Connecticut State University). 
During each module participating teachers will work closely with scholars familiar with the subject and will explore Connecticut places and people connected to each of these histories. By increasing the breadth and depth of teachers' understanding of Black and Latino history and culture, the project will help them connect that knowledge to the contemporary realities faced by their students and their communities at large. Each working group will culminate in a public zoom webinar to introduce teachers, students, and interested members of the public to the topics under consideration. The public events will demonstrate how integrating these topics into existing US History classes allows us to tell a more complete story of demographic and cultural complexity of Connecticut. 
Gilder Lehrman Center Associate Director Michelle Zacks notes that "the BLHP will help teachers, students, families, and communities appreciate the long history of racial and ethnic diversity that has made Connecticut 'tick' as a center for industry, agriculture, technology, intellectual growth, and creativity." 
For over twenty years, the Gilder Lehrman Center has organized history workshops for teachers and students. A core part of the GLC mission is to help the community at large use historical knowledge to understand the world we live in today. "We are extremely grateful for this CTH support," Zacks adds, "which allows us to continue our most important work: sharing scholarly resources with the world outside of Yale and academia." 
"CT Humanities believes our best work is done when we connect and align academic humanities scholars and public humanities teachers to enrich our learning environment," explains Dr. Jason Mancini, executive director at CTH. According to Mancini, "This grant to the Gilder Lehrman Center for the BLHP accomplishes exactly that and we are thrilled to foster such important discourse for the benefit of Connecticut residents." 
To learn more about the project, visit: https://www.blhp.yale.edu/ Teachers interested in applying to participate in the project may sign up here: https://www.blhp.yale.edu/sign-up. For more information about the project, contact GLC Director of Education Thomas Thurston, at thomas.thurston@yale.edu 
About Connecticut Humanities: Connecticut Humanities (CTH) is an independent, nonprofit affiliate of the National Endowment for the Humanities. CTH connects people to the humanities through grants, partnerships, and collaborative programs. CTH projects, administration, and program development are supported by state and federal matching funds, community foundations and gifts from private sources. Learn more by visiting https://cthumanities.org/
---