Neela Saldanha named executive director of the Yale Research Initiative on Innovation and Scale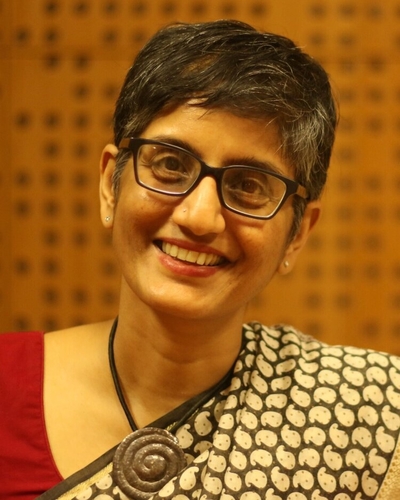 Neela Saldanha has been appointed the executive director of the Yale Research Initiative on Innovation and Scale (Y-RISE) at the Whitney and Betty MacMillan Center for International and Area Studies.
"Neela is an experienced leader with a track record of building institutions and scaling capabilities in the public and private sectors," said Heidi McAnnally-Linz, Deputy Director of Yale MacMillan. "We are thrilled to have Neela join the Yale MacMillan team and bring her deep expertise to our community in this new capacity."
She has advised various organizations such as Innovations for Poverty Action, Surgo Ventures, Busara Center for Behavioral Economics, Noora Health, and Dvara Money. Previously, she was the Founding Director for the Center for Social and Behavior Change at Ashoka University, India. The center was funded by a grant from the Bill & Melinda Gates Foundation to advance evidence-led behavior change interventions for development in India. She complements her social sector experience with deep private sector expertise: over 15 years, she led teams in strategy consulting, customer insight, branding, innovation, and behavioral science in leading multinationals such as Nestle, Unilever, and Accenture in India and with PepsiCo in the U.S. 
Neela was recently mentioned in Forbes magazine as "Ten Behavioral Scientists You Should Know," and her work has appeared in Harvard Business Review, Behavioral Scientist, and Apolitical. She is a Board Member of The Life You Can Save, the organization founded by Peter Singer, the philosopher, and Princeton professor, with a mission to promote smart giving to end global poverty. She is also on the board of the Grameen Foundation, whose mission is to empower the poor, especially women to create a world without poverty and hunger. Neela has a Ph.D. in Marketing (Consumer Behavior) from The Wharton School, University of Pennsylvania, and an MBA from IIM Calcutta, India.
Y-RISE advances research on the effects of policy interventions when delivered at scale. While evaluation techniques for pilot-scale programs are well developed, complexities arise when we contemplate scaling up interventions to create policy change.