Professors Jung and Mattingly awarded MacMillan Center International Book Prizes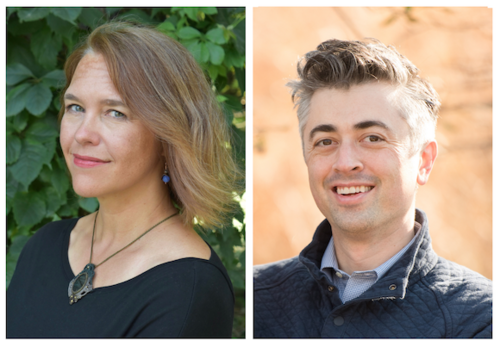 Jacqueline Jung, professor of history of art, and Daniel Mattingly, assistant professor of political science, have been awarded international book prizes by the Whitney and Betty MacMillan Center for International and Area Studies at Yale.
Professor Jung received the Gustav Ranis International Book Prize for best book, Eloquent Bodies: Movement, Expression, and the Human Figure in Gothic Sculpture (Yale University Press).
Professor Mattingly received the Gaddis Smith International Book Prize for best first book, The Art of Political Control in China (Cambridge University Press).
Established in 2004 to recognize the distinguished legacy of two former directors of the MacMillan Center, the prizes are awarded for books on international topics written by current members of the Yale faculty. Award recipients receive a research appointment at the MacMillan Center and a $5,000 research award.
Citations for the winning books follow: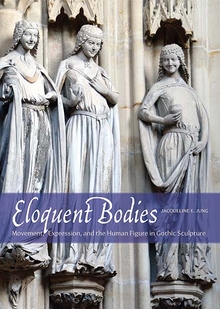 Gothic cathedrals in northern Europe dazzle visitors with arrays of sculpted saints, angels, and noble patrons adorning their portals and interiors. In this highly original and erudite volume, Professor Jung explores how medieval sculptors used a form of bodily poetics—involving facial expression, gesture, stance, and torsion—to create meanings beyond conventional iconography and to subtly manipulate spatial dynamics, forging connections between the sculptures and beholders. Filled with more than 500 images that capture the suppleness and dynamism of cathedral sculpture, often through multiple angles, Eloquent Bodies demonstrates how viewers confronted and, in turn, were addressed by sculptures at major cathedrals in France and Germany, from Chartres and Reims to Strasbourg, Bamberg, Magdeburg, and Naumburg. Shedding new light on the charismatic and kinetic qualities of Gothic sculpture, this book also illuminates the ways artistic ingenuity and technical skill converged to enliven sacred spaces.
When and why do people obey political authority when it runs against their own interests to do so? This book is about the channels beyond direct repression through which China's authoritarian state controls protest and implements ambitious policies from sweeping urbanization schemes that have displaced millions to family planning initiatives like the one-child policy. Professor Mattingly argues that China's remarkable state capacity is not simply a product of coercive institutions such as the secret police or the military. Instead, the state uses local civil society groups as hidden but effective tools of informal control to suppress dissent and implement far-reaching policies. Drawing on evidence from qualitative case studies, experiments, and national surveys, the book challenges the conventional wisdom that a robust civil society strengthens political responsiveness. Surprisingly, it is communities that lack strong civil society groups that find it easiest to act collectively and spontaneously resist the state.
For more information about the MacMillan Center and its International Book Prizes, visit its website.
Jacqueline Jung specializes in the art and architecture of medieval Europe, with an emphasis on the figural arts of Gothic France and Germany.
Daniel Mattingly studies the political economy of development and authoritarian politics with a focus on China.