Study in Bangladesh Identifies Keys to Encouraging Mask-Wearing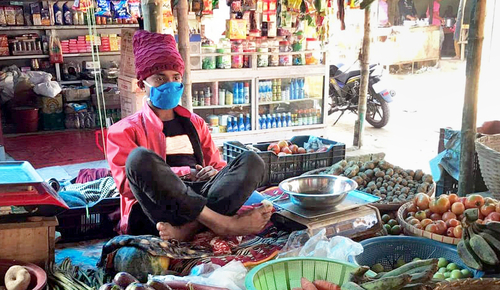 In April 2020, as COVID-19 spread, the government of Bangladesh strongly recommended that citizens wear masks; a month later, masks were mandated. Eighty percent of Bangladeshis initially reported in surveys that they were wearing masks.
"As we were tracking the data, we were seeing that suddenly a lot of people in South Asia started wearing masks," says Yale SOM's Mushfiq Mobarak, a development economist who was already engaged in studying COVID-19 in the developing world. "We actually paused the research for a bit. A donor who was interested in supporting it, I called them back and said, it doesn't seem like this research is necessary right now, because people have solved the problem for themselves."
But as the months passed, mask-wearing didn't seem to be continuing. "As we kept tracking, month by month, June, July, August of 2020, we saw that this wasn't a behavior that was persistent or consistent." Surveillance studies by Mobarak's team showed that only half of people in Bangladesh were wearing masks in May and a quarter in June. 
Read the Study: