Translation Initiative highlights literature review: Amanda Gorman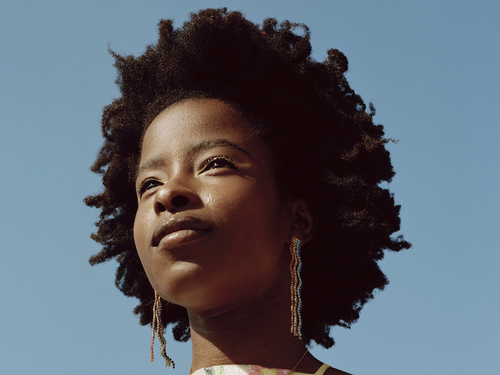 During the Inauguration of Joseph Biden on January 20, 2021, poet Amanda Gorman recited her poem, "The Hill We Climb," which captivated a worldwide audience. In response to an announcement of the translation and publication of the poem in The Netherlands, members of the public criticized the publisher's choice of translator, Marieke Lucas Rijneveld, a 29-year-old, award-winning writer, mainly because of her race (she is white). Rijnevweld subsequently removed herself from the project but not before many translators, writers, and critics had weighed in on the controversy. Jeanne Sauvage, a doctoral candidate at Yale University, presents the following brief bibliography that contextualizes the discussion on the Translation Initiative's website.
Bibliography, by Jeanne Sauvage
            This bibliography does not intend to document the controversy surrounding Amanda Gorman's translators, but rather to provide an intellectual framework to explore the political, social and economic realities that contextualize this debate and translation practices writ large.  
"READ: Youth Poet Laureate Amanda Gorman's Inaugural Poem." CNN, 21 Jan. 2021, edition.cnn.com/2021/01/20/politics/amanda-gorman-inaugural-poem-transcript/index.html. 
Deul, Janice. "Opinie: Een Witte Vertaler Voor Poëzie Van Amanda Gorman: Onbegrijpelijk." De Volkskrant, 25 Feb. 2021, www.volkskrant.nl/columns-opinie/opinie-een-witte-vertaler-voor-poezie-van-amanda-gorman-onbegrijpelijk~bf128ae4/?referrer=https%3A%2F%2Fwww.google.com%2F. 
Kotze, Haidee. "English Translation: Janice Deul's Opinion Piece about Gorman/Rijneveld." Medium, Medium, 18 Mar. 2021, haidee-kotze.medium.com/english-translation-janice-deuls-opinion-piece-about-gorman-rijneveld-8165a8ef4767. 
"Everything Inhabitable: A Poem by Marieke Lucas Rijneveld." The Guardian, 6 Mar. 2021, www.theguardian.com/books/2021/mar/06/everything-inhabitable-a-poem-by-marieke-lucas-rijneveld. 
            Rijneveld's response to the controversy about her decision to step down.
Translators' Voices
Kotze, Haidee. "Translation Is the Canary in the Coalmine.", 26 Mar. 2021, haidee-kotze.medium.com/translation-is-the-canary-in-the-coalmine-c11c75a97660. 
Marasligil, Canan. "Uncaring: Reflections on the Politics of Literary Translation." Read My World, 4 Mar. 2021, www.readmyworld.nl/an-editors-note/. 
Markowicz, André. "André Markowicz, traducteur, sur "l'affaire Amanda Gorman" : " personne n'a le droit de me dire ce que j'ai le droit de traduire ou pas "." Le Monde, 11 Mar. 2021, www.lemonde.fr/livres/article/2021/03/11/andre-markowicz-traducteur-sur-l-affaire-amanda-gorman-personne-n-a-le-droit-de-me-dire-ce-que-j-ai-le-droit-de-traduire-ou-pas_6072706_3260.html. 
"Translating Italy, Translating Blackness" https://www.publicbooks.org/translating-italy-translating-blackness/
"Translators' Notes: Letters for Black Lives"
         https://aaww.org/notes-from-translators-letters-for-black-lives/
           "Blackness" in French: On translation, Haiti, and the Matter of Race
         https://muse.jhu.edu/article/728220
Power, Identity, and Identity Politics
The discussion of Amanda Gorman's translators questions how power is organized within the publishing industry: what happens when the debate considers agency and representation – that is, identity politics rather than identity?
The Combahee River Collective Statement, United States, 2015. Web Archive, Retrieved from the Library of Congress, <www.loc.gov/item/lcwaN0028151/>.
Crenshaw, Kimberle, "Demarginalizing the Intersection of Race and Sex: A Black Feminist Critique of Antidiscrimination Doctrine, Feminist Theory and Antiracist Politics," University of Chicago Legal Forum: Vol. 1989: Iss. 1, Article 8, http://chicagounbound.uchicago.edu/uclf/vol1989/iss1/8
Derrida, Jacques, Monolingualism of the Other; Or, the Prosthesis of Origin, trans. Patrick Mensah, Stanford: Stanford University Press, 1999.
Tiphaine Samoyault, Traduction et violence, Paris: Le Seuil, 2020.
Venuti, Lawrence, The Translator's Invisibility, London: Routledge, 1995.
Diversity in Publishing
Alex Marshall, "Amanda Gorman's Poetry United Critics. It's Dividing Translators", The New York Times, 03/26/2021, https://www.nytimes.com/2021/03/26/books/amanda-gorman-hill-we-climb-translation.html?fbclid=IwAR01tB4i9DvHdRIfSUP5WZCcvTbVVI0pxy54vSWhcmnvgunNn0bk4BU0XTM
Benitez-James, Layla (Host), "Translating Blackness", Asymptote Podcast, 15 June 2018,
https://www.asymptotejournal.com/blog/2018/06/15/asymptote-podcast-translating-blackness
Universalism, Culture Wars and "Moral Panic"
In Europe, and especially in France, the controversy was often framed in universalist terms, fueling anxieties about particularism, 'wokeness' and cancel culture.
"A Letter on Justice and Open Debate." Harper's Magazine, 21 Aug. 2020, harpers.org/a-letter-on-justice-and-open-debate/. 
 "A More Specific Letter on Justice and Open Debate." The Objective, 10 July 2020, www.objectivejournalism.org/p/a-more-specific-letter-on-justice. 
Fassin, Didier. "Are 'Woke' Academics a Threat to the French Republic? Ask Macron's Ministers | Didier Fassin." The Guardian, Guardian News and Media, 12 Mar. 2021, www.theguardian.com/commentisfree/2021/mar/12/academics-french-republic-macron-islamo-leftism. 
Samuels, Maurice. "Dès 1789, Le républicanisme français s'est montré ouvert au particularisme religieux "." Le Monde.fr, Le Monde, 31 Dec. 2020, www.lemonde.fr/idees/article/2020/12/31/des-1789-le-republicanisme-francais-s-est-montre-ouvert-au-particularisme-religieux_6064889_3232.html. 
Weitzmann, Marc. "Ce que l'universalisme français recouvre vraiment" Le Monde.fr, Le Monde, 10 Dec. 2020, www.lemonde.fr/idees/article/2020/12/10/marc-weitzmann-ce-que-l-universalisme-francais-recouvre-vraiment_6062847_3232.html.