Westminster Alumna Awarded an AAUW American Fellowship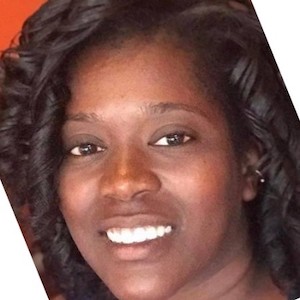 Thursday, September 1, 2022
WASHINGTON — The American Association of University Women (AAUW) is pleased to award a 2022-23 American Postdoctoral Research Leave Fellowship to Sabine Franklin. Dr. Franklin completed her degree in Economics at the University of Westminster (London, U.K) in 2020. She will be pursuing her fellowship at the Whitney and Betty MacMillan Center for International and Area Studies at Yale University.
"I am so honored and grateful to receive this opportunity to continue my research on the local governance of disease outbreaks," said Dr. Franklin. "This research fellowship allows me to contribute knowledge on the complex challenges of public health emergencies that the world faces today."
Dr. Franklin plans to have a long academic career teaching and researching in international development and political economy. "Thanks to this fellowship from AAUW, I'm getting a head start on my journey toward accomplishing my academic goals and career aspirations," said Dr. Franklin.
AAUW is one of the world's leading supporters of graduate women's education: Over the past 134 years, it has provided more than $135 million in fellowships, grants and awards to 13,000 women from 150 countries. AAUW is proud to be one of the nation's largest educational funders for women of color.
For the 2022-23 academic year, AAUW is awarding an unprecedented $6 million through seven fellowships and grants programs to more than 320 scholars, research projects and programs promoting education and equity for women and girls.
"We are thrilled to be able to increase our support to so many deserving women," said Gloria Blackwell, AAUW's Chief Executive Officer. "Our fellows and grantees have changed the face of leadership nationally and globally for over a century, and we know that this year's awardees will continue to make significant contributions to their fields and society."
American Fellowships, AAUW's largest funding program, began in 1888, making them one of the world's oldest and most competitive fellowship programs exclusively for women. These fellowships support scholars who are completing doctoral dissertations, conducting postdoctoral research or finishing research for publication.
Applications for AAUW's fellowship and grants open August 1 each year. Deadlines vary by program. To find out more about this year's exceptional class of awardees, visit the online directory.
---
The American Association of University Women (AAUW) advances gender equity for women and girls through research, education and advocacy. Our nonpartisan, nonprofit organization has more than 170,000 members and supporters across the United States, as well as 1,000 local branches and more than 800 college and university members. Learn more and join us at www.aauw.org.