Ernesto Zedillo appointed to Independent Panel on Global Pandemic Preparedness and Response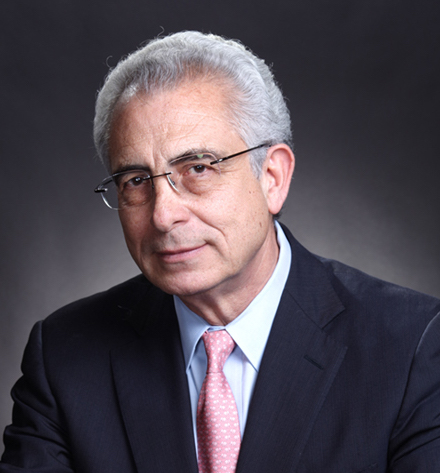 Ernesto Zedillo, the Frederick Iseman '74 Director of the Yale Center for the Study of Globalization and Professor in the Field of International Economics and Politics at Yale, has been appointed to the Independent Panel for Pandemic Preparedness and Response. The panel is charged by the World Health Assembly to review critically how international and national institutions prepared for and have reacted to the COVID-19 pandemic.
The Panel's Co-Chairs are Ellen Johnson Sirleaf, the former President of Liberia, and Helen Clark, the former Prime Minister of New Zealand. The Co-Chairs were formally appointed by the WHO Director-General and they, subsequently, appointed the 11 Panel members who were selected for their specific skills, knowledge of the international system, and experience with similar international processes. The Panel's work will commence immediately with the goal to submit its final report to the 74th World Health Assembly in May of 2021. 
The purpose of the Independent Panel is to learn all they can about the pandemic's early emergence, global spread, health, economic and social impacts, and how it has been controlled and mitigated. The Panel's recommendations will aim to support effective management of the pandemic and strengthen how the world can prepare for and respond to future pandemics.
More information about the Independent Panel can be found at:
https://www.theindependentpanel.org/
Having led or served on several boards, panels and commissions while at Yale, Professor Zedillo currently serves on the Global Commission on Drug Policy and is Chair of the Rockefeller Foundation Economic Council on Planetary Health, among others. Professor Zedillo's appointment to the Panel is consistent with the work of the Yale Center for the Study of Globalization, where the Center's mission is to engage in the study of problems that are global in nature and can therefore be effectively addressed only through international cooperation and collective action.