Graduate students research "white noise" on Twitter in Xinjiang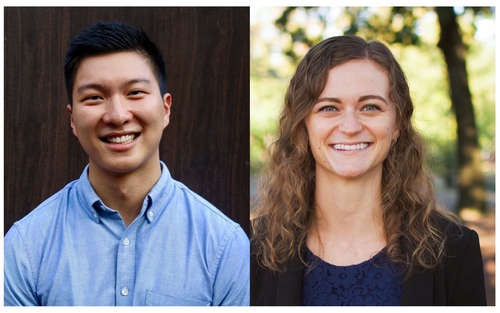 Widespread human rights abuses in Xinjiang, ranging from pervasive surveillance to forced internment in camps, have been widely documented by journalists, researchers, and members of the Uyghur diaspora in recent years. Yet on Twitter, these voices are increasingly being drowned out by "white noise" designed to muffle the conversation around human rights in the region.
Joshua Lam, a joint degree student at the Jackson Institute and the School of Management and a Research Assistant at the Mass Atrocities in the Digital Era (MADE) initiative within the Genocide Studies Program at Yale MacMillan, and Libby Lange, an MA student at the Jackson Institute, sought to map out this noise in order to locate who, or what, was driving these conversations.
To do so, Lam and Lange analyzed nearly 290,000 Xinjiang-related tweets collected from January to June of 2021 to provide a bird's-eye view of Xinjiang discourse on Twitter. Their findings uncovered changes in pro-Beijing tactics used to shape narratives on Xinjiang and highlighted new opportunities for social media platforms to promote truthful discourse on the issue.
"We wanted to go beyond a search for a single instance of platform manipulation and really provide a holistic picture of the entire conversation over time," said Lange. "By scraping all tweets mentioning 'Xinjiang' over time, we were able to uncover the complex interplay between state-affiliated accounts and authentic users sharing inauthentic narratives." Lam added.
Lam and Lange conducted their research independently over the summer, building on a final project completed for the Python for Global Affairs course taught by Casey King at the Jackson Institute for Global Affairs.