Three Yale affiliates to study at Stanford as Knight-Hennessey Scholars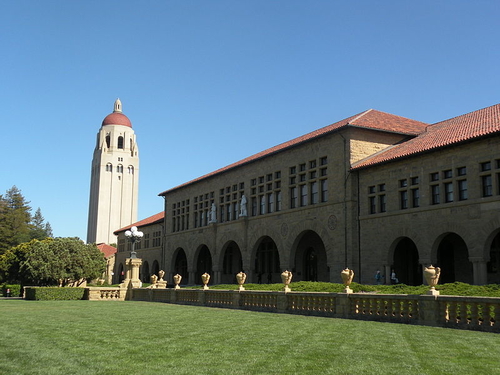 Yale senior Rahul Nagvekar and alumni Jude Alawa '19 and Ariadne (Olivia) Rosenthal '15 are among 76 international students who have been named 2020 Knight-Hennessey Scholars.
This year's Knight-Hennessey Scholars will pursue degrees in 39 graduate programs at Stanford University. The scholarship program cultivates a diverse multidisciplinary community of emerging leaders from around the world and guides them to collaborate, innovate, and communicate as they prepare to address the complex challenges facing society.
"Their intellectual ability, diversity of backgrounds and experiences, and commitment to a better world give me much hope in this challenging time, as the world faces its first true pandemic in 100 years," said John L. Hennessey, president emeritus of Stanford University and the Shriram Family Director of the Knight-Hennessey Scholars program.
The three Yale affiliates were chosen from 6,171 applicants. The primary criteria used to evaluate applicants were "independence of thought, purposeful leadership, and a civic mindset," according to the announcement naming this year's scholars.
Rahul Nagvekar '20
Nagvekar, who hails from Sugar Land, Texas, will pursue a Ph.D. in genetics at Stanford School of Medicine. He majored in molecular, cellular, and developmental biology (MCDB) and is interested in how genes are regulated. At Yale, he worked in a lab to apply novel CRISPR-based technologies to the study of long non-coding RNAs. He also contributed to research on methylation in human papillomavirus in Zimbabwe. He has been a writer and editor at The Politic, Yale's student-run magazine of politics and culture, and is a 2019 recipient of the Goldwater Scholarship. He hopes his research can lead to new treatments that improve lives and reduce disparities in healthcare quality.
Jude Alawa '19
Alawa, who is originally from Damascus, Syria, will pursue an M.D. at Stanford School of Medicine. He majored in MCDB and global affairs at Yale, and earned a master's in public health from the University of Cambridge. He has led several projects to improve chronic disease for refugees in Lebanon and Turkey, and founded an organization that provides water-purification devices to Syrian refugee camps. He has worked for the National Health Service, the Council on Foreign Relations, and Pharos Global Health Advisers. The recipient of Yale's James Andrew Haas Prize in 2019, he was also awarded a Fox International Fellowship, a Rotary Scholarship, and a Coca-Cola Scholarship. He aspires to use his experience treating patients to inform community-based interventions and policy reform that can improve access to quality health services for marginalized communities.
Ariadne (Olivia) Rosenthal '15
Rosenthal, from New York City, will pursue an M.B.A. at Stanford Graduate School of Business. She majored in history at Yale and is curently pursuing a J.D. at Stanford School of Law. She has worked as a consultant, at the New York Attorney General's office on contraception access, and at Women on Web, a nonprofit providing abortion access globally. She wrote a research report on the eviction crisis in Richmond, Virginia, and then worked with the city on a task force to prevent evictions. She is a fellow at Stanford's Legal Design Lab, where she has helped rewrite the eviction summons in Ohio to address the default rate, and is working with the lab and the National League of Cities to bring together city leaders to address the eviction crisis. She hopes to work with cities on improving access to reproductive care and housing.
Hennessey, who served as Stanford's president from 2000 to 2016, established the Knight-Hennessey Program in 2016 with the largest individual cash gift ever made to the school. The program is also named for Stanford alumnus Phil Knight M.B.A. '62, a business leader, philanthropist, and co-founder of Nike, Inc., who also contributed to the scholarship's endowment. More information about the scholarship is available on the program's website.
---
Written by Susan Gonzalez for YaleNews.